Pharis Structural Engineers, established in 2004, is a design firm devoted solely to the practice of structural engineering.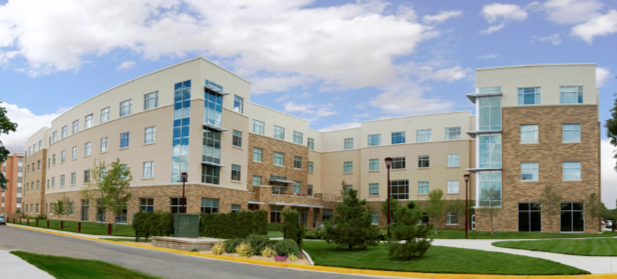 Based in Amarillo, Texas, Pharis Structural Engineers was founded by Jay Pharis, a native of the Texas Panhandle.  He has a combined 26 years of experience, including a 10-year stint with the Texas-based firm of Datum Engineers.
Serving a diverse client base, Pharis Structural has earned a reputation for personal service, quality engineering and successful project delivery.
The firm has completed projects for a wide range of businesses and organizations which include the following:
Amarillo College
Amarillo ISD
Amarillo National Bank
BSA Health System
Bell Helicopter
BWXT Pantex
Canyon ISD
NW Texas Healthcare
Potter County
Randall County
West Texas A&M University
The main campus for Hillside Christian Church was the first project undertaken by Pharis Structural Engineers. Notable projects since that time include a new Passenger Terminal for Rick Husband Amarillo International Airport, three new Residence Halls for West Texas A&M University, and three major production facilities for Bell Helicopter.
Mission
The mission of Pharis Structural Engineers is to enhance the architecture of a building through innovative structural engineering design. That means creative structural designs that reflect each of the following:
A constant awareness of the project budget through Economical Structural Design.
Appropriate structural framing/floor systems of the desired Quality and Future Flexibility.
Special attention to detail and creativity when a project dictates Architectural Expression of the Structure.
Pharis Structural Engineers offers a full range of structural design and construction administration services.
The primary focus of the firm is the design of "architectural" building projects, working alongside architects to enable the architectural vision of our clients.
The staff of Pharis Structural Engineers has substantial experience in each of the following sectors:
Project experience includes new construction projects, as well as addition/renovation projects and structural condition surveys.